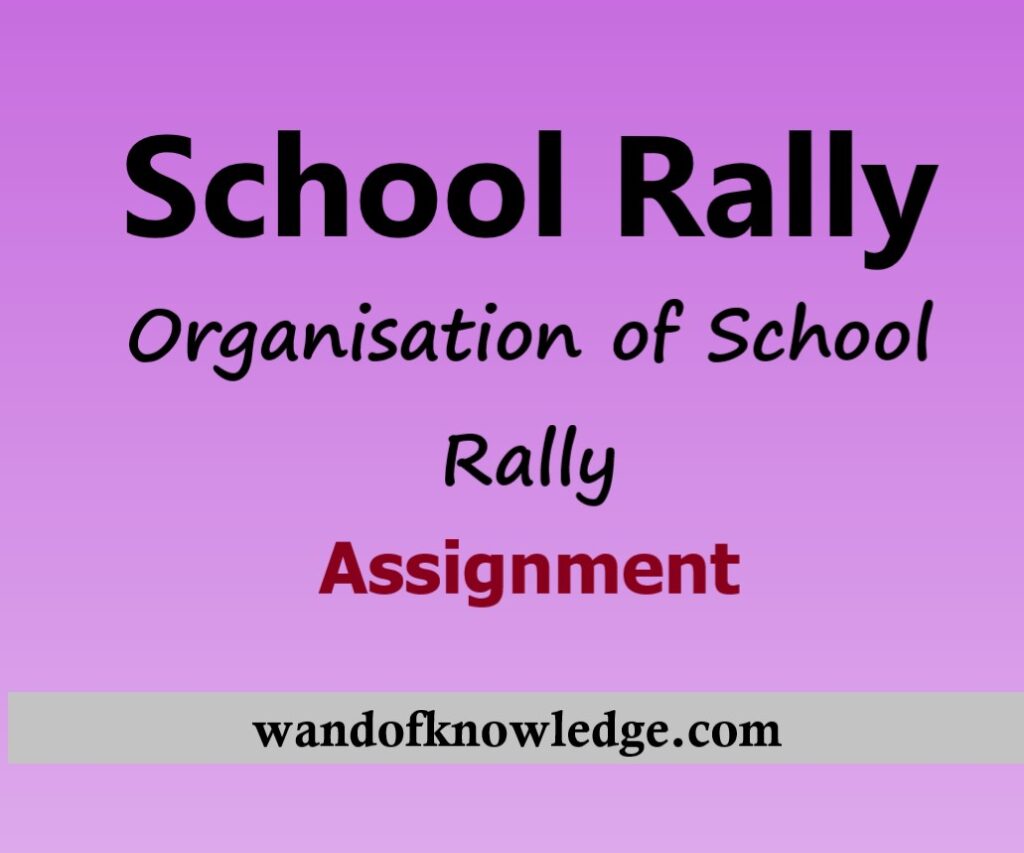 Rally/ Campaign: How to Organize a rally at School level ?
Rally is the gathering that takes place on public or private roads. It is generally carried out for spreading awareness about some issue, at school level. Other than school it could be organized for carrying out a protest, march, political demonstration, etc.
Organization of Rally at School
Before Rally Organization
A date should be selected for organizing the rally.
Selection of topic on which awareness has to be spread by the medium of rally.
Area or path should be selected along with the time duration in which rally has to be carried out.
Managing the fund for organizing rally.
Banner and poster should be made; it can also be made by organizing poster making competition among students.
Selection of refreshment which has to be given after the rally.
Caps and t-shirt can also be ordered for printing logo or motto which is related to the topic.
Teachers and students should be invited and list should be made carrying the names of all the participants.
Refreshment should be prepared before starting the rally.
During the Rally
Announcement of rules and regulations of rally should be done before starting the rally; like rally should be carried out peacefully.
Distribute the caps and t-shirt to all the participants.
Ensure teachers and volunteers are present at every section of rally. Volunteers should also be allotted in the pathway to guide the path and to provide water to the participants.
Provide the posters to the participants and start the rally.
Teachers will lead the rally.
After the successful completion of rally, return back to the school.
After the Rally
Thanks and congratulate all the participants for the successful completion of the rally.
Provide the refreshment to the students and call them to take it by forming a line.
By following the above steps, one can easily organize a successful rally at school.
Important links
Disclaimer: wandofknowledge.com is created only for the purpose of education and knowledge. For any queries, disclaimer is requested to kindly contact us. We assure you we will do our best. We do not support piracy. If in any way it violates the law or there is any problem, please mail us on wandofknowledge539@gmail.com